Future Generations Arunachal's main focus is currently on micro-finance, income-generation activities, and capacity/skills training geared to enhance women's quality of life.
Future Generations Arunachal's overarching methodology and strategy continue to evolve to best fit the needs of its local community. Initially, the organization directly intervened in the community by forming women's groups, a local coordinating committee, and by training women and male workers in preventative health care, conservation, and income-generation activities.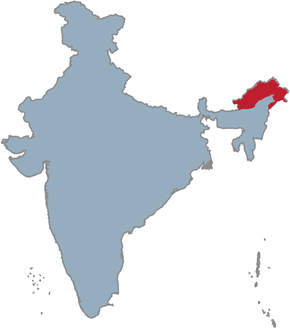 Future Generations Arunachal builds resilience & livelihoods in Arunachal, India (the red area indicated on the map on the bottom left).
Founded in 1997, Future Generations Arunachal activities include:
Nature Conservation
Women's Empowerment
Community Development
Livelihood Development
Local Governance
Food Security
Future Generations Arunachal work includes 10 Sustainable Development Goals